Build Nebraska Project of the Year
Build Nebraska Project of the Year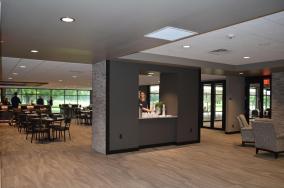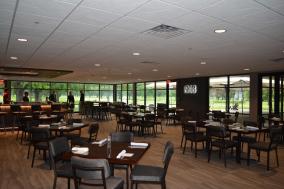 The 2019 Build Nebraska Award for projects of less than $10 million has awarded to Beckenhauer Construction of Norfolk for its work on the Norfolk Country Club.
The Build Nebraska Awards are given in recognition of excellence in the construction industry. The awards recognize projects selected by a panel of construction professionals from across the United States. Judges look for projects that have excelled in the following areas: State-of-the-art advancement; excellence in project management; innovation in construction or use of materials; contribution to the community; superiority in client service; rising to the challenge of a difficult job; and sensitive treatment of the environment and surroundings.
The storied past of the Norfolk Country Club dates back to 1908. The remodel of the Norfolk Country Club gives a new, updated look to pass the 111-year history and legacy of excellence on to the next generation of members and their families.
The 10,159 square feet of renovation included renovation of all public areas of the facility. This included the entrance, lobby, banquet rooms, main dining room, bar/19th Hole dining, men's and women's restrooms and men's and women's locker rooms. The men's locker room was redesigned, which allowed for the creation of a small private meeting room. The 19th Hole exterior patio was renovated with the use of stamped concrete, block seating wall and gas fire pit.
Beckenhauer Construction minimized the delays caused by the spring floods using Lean Construction concepts. These management techniques kept the on-site crews working as efficiently as possible by redirecting and resequencing construction activities during that time, allowing work to be completed that shortened the critical path activities for final completion.