Cherry County Hospital
Cherry County Hospital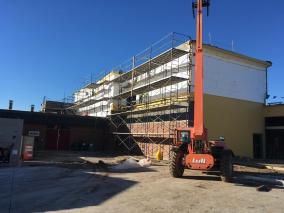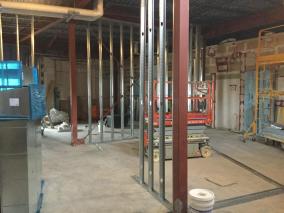 Cherry County Hospital has been under construction for roughly 8 months and has been moving steady and is ahead of schedule. To date we have poured over 280 cubic yards of concrete on the interior flatwork portions of the building and over 1,725 cubic yards of parking lot and paving. Interior drywall work, painting, and finishes will be starting soon.
Cherry County Hospital will be able to take occupancy of the two new additions, a surgery suite and patient wing around spring of 2018. The brand new 9,900 SF surgery suite contains two large Operating Rooms, one procedure room, recovery area, and central sterile. The new OR rooms will be a spacious 500+ SF room with 5 new medical booms. The new patient wing addition will consist of roughly 9,000+ SF of space containing 10 new patient rooms, 2 LDR's, and Nursery. The patient rooms will be a large 370 SF each with a private bathroom and shower.
We are happy here at Beckenhauer Construction to be involved with improving the facility and providing the community with a high-quality product.