Jennie M. Melham Memorial Medical Center Clinic Remodel
Jennie M. Melham Memorial Medical Center Clinic Remodel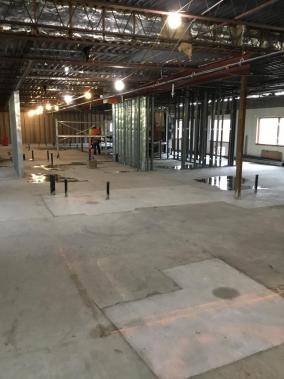 The clinic remodel at the Jennie M. Melham Memorial Medical Center in Broken Bow, NE kicked off at the beginning of September 2017. Jennie M. Melham Memorial Medical Center serves several small communities around Broken Bow and everyone is very excited to have a new clinic. The project includes renovating 20,000 SF of an existing nursing home that is attached to the hospital and turning it into a full clinic. The clinic will include 24 exam rooms, 2 procedure rooms and an X-Ray.
The interior demolition is wrapping up and the interior framing along with mechanical, electrical, and plumbing rough-ins has begun. The exterior façade will be getting a facelift as well, with accent brick, a new roof, new metal panel fascia, and soffit. This project is expected to be complete in Spring 2018.
We are very fortunate to have Jennie M. Melham Memorial Medical Center as a repeat client and have worked with them on many successful projects over the past 10 years. We look forward to working with a great client again and help them bring a new clinic to a great community.